The global pandemic forever changed how we live our lives, and the "new normal" is progressing so much faster than we could have ever predicted – leading to unprecedented steps in technology and efficiency. Almost every type of industry suffered but is now rising again and evolving to operate in a newer world; one such is the Hospitality Industry – possibly the worst hit from the months-long quarantines imposed over two years. The hospitality sector now had to evolve to cater to raising hygiene standards and a new, more conscientious version of their clientele.
After years of isolation, the hunger for travel is as present as ever if not more so. What's changed is not whether we want to travel, but how we want to do it.
The hospitality industry has always been in a state of flux because of new trends and increasing client demands. These constant changes were completely thrown into a phase of instability due to the global pandemic. As things start going back to normal, the hospitality industry is once again starting to go back to the burgeoning business that it was, with some permanent changes.
Where does the hospitality industry stand right now
The demand for hotel rooms and revenues are projected to reach pre-pandemic levels in 2022. Revenues are projected to reach $168 billion and occupancy is to reach 63.4%. (AHLA)
It's not known exactly how many hotels and hotel rooms are operating worldwide. STR (Smith Travel Research) estimates there are 17.5 million guestrooms in 187,000 hotels worldwide, but nobody knows the actual figures.
The hotel and tourism industry typically accounts for about 10% of worldwide GDP. However, in 2020, when the COVID-19 pandemic hit, the hotel industry made up just 5.5% of the global GDP.
Global hotel revenue hit $198.6B in 2020 after dropping by 46% compared to 2019. 2021 revenue is expected to rebound to roughly $285B in 2021, but full recovery isn't likely until 2023.
The global hospitality market is expected to grow from $3,952.87 billion in 2021 to $4,548.42 billion in 2022 at a compound annual growth rate (CAGR) of 15.1% due to the removal of restrictive COVID-19 measures. It is expected to reach $6,715.27 billion in 2026 at a CAGR of 10.2%. (Hospitality Global market report 2022)
In February 2022, the accommodation and food services industry grew 8.6%. It primarily grew due to the growth of accommodation, which grew by 23% compared to December 2021. ONS (Office for National Statistics)
Hotel occupancy is expected to rise, averaging 63.4% for the year. STR and Tourism Economics.
58.3% of meetings and events will return in 2022, and 86.9% will return by 2023. (Knowland)
The most significant trends in the hotel market are the use of near-field communication (NFC) technology, infrared technologies, and robots. (Hospitality Global Market Report 2022)
Takeaway sales and deliveries increased by 138% between January 2022 and January 2019. UKH (UK Hospitality)
Self-service is now the prevalent preference with travellers and holiday-makers over waiting to be served, with tech-enabled convenience expected at each step of the traveling/stay process. Today's tech-savvy, hygiene-conscious traveller's expectations are rapidly accelerating the hospitality tech revolution, they expect conveniences such as online planning and booking to contactless check-ins and 24/7 digital concierge services. This means hospitality businesses must move quickly to meet evolving needs or risk missing the race.
A Stayntouch/NYU Tisch Center of Hospitality Report claims that 81.7 percent of hoteliers surveyed had implemented at least one new technology during the pandemic, and/or were planning to in 2022.
Incorporating technology into day-to-day operations minimizes human error, maximizes service efficiency, and improves the overall guest experience.
Combining high tech with human touches, here are six technological trends that are reshaping what it takes to stay a hospitality player in 2022:
1. VR Tours
When it comes to travelling, imagination builds the want for it but it's difficult to imagine your next vacation rental before you arrive. How can hoteliers accurately communicate the curated charm and amazing experiences of their hotel to potential guests?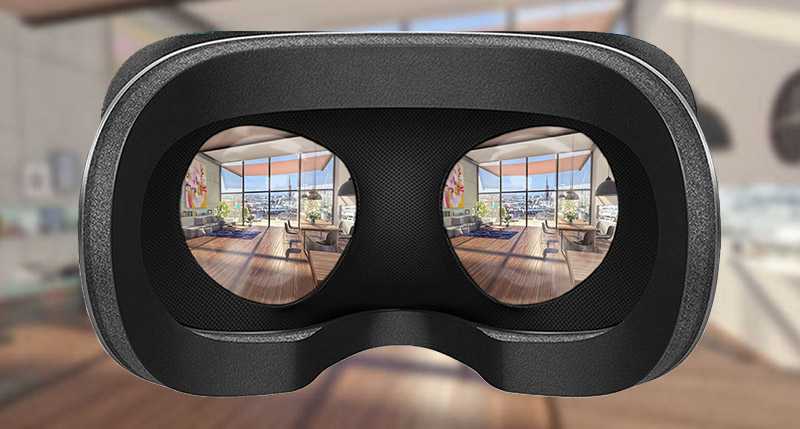 Well, with the use of VR (virtual reality), companies can now give first-person digital tours of their space to future guests. Atlantis Dubai offers a virtual tour highlighting the hotel's main features through visual immersion.
And what are the benefits of incorporating this tech into the overall experience? VR prompts future travellers to get a taste of the offerings they will experience before they arrive making them crave it even more. Compared to other virtual tours, VR increases the elaboration of imagery and mental presence, leading to a better brand experience, according to a study in Tourism Management.
2. Gamification of travel
Gamifying experiences is the new holy grail of marketing tech – everything from FMCG (Fast Moving Consumer Goods) to FOREX exchange has been gamified to enhance interaction and add fun elements to what might otherwise be a mundane experience. And with cabin fever at an all-time high, the world couldn't be hungrier for fun and gratification. As people contemplate their next getaway, hospitality companies can leverage gamification — using game design elements in non-game contexts — to turn travel planning from a chore into a guilty pleasure.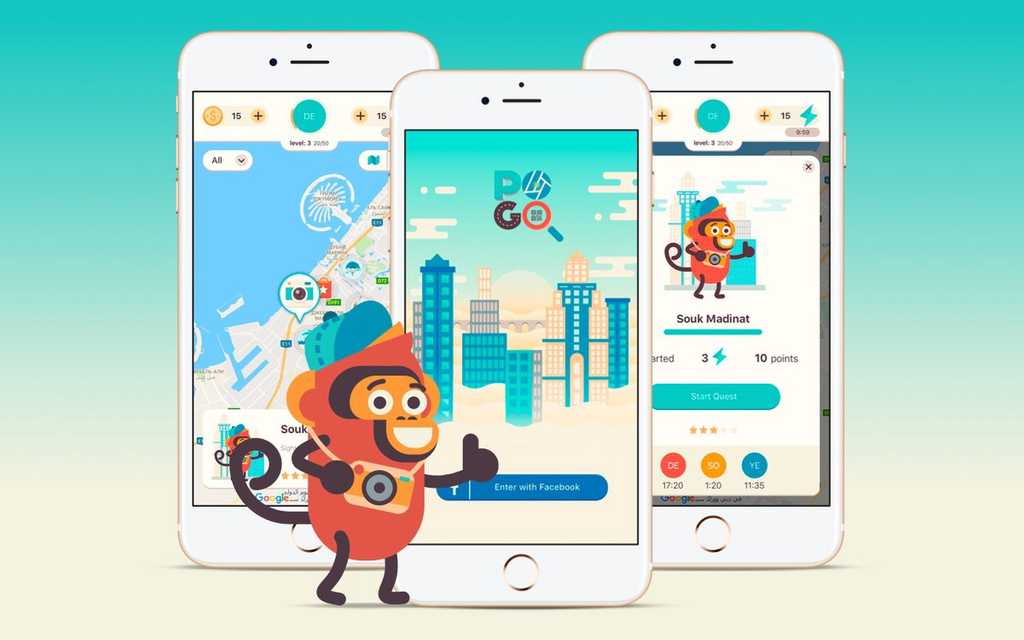 By using common gamification mechanics like challenges, rewards, and achievements, and adding to those elements like points, quests, and sharing, companies can capitalize on motivation. Imagine a travel planning website that challenges users to solve a travel puzzle where they will achieve a score, be ranked on a leader board, and receive points for their next trip.
Popular European airline Lufthansa introduced Lufthansa Surprise, which allows travellers to choose from nine categories, with themes like nature, cities, or partying. Upon picking the top choices from seven to twelve European cities, the destination is only revealed after booking.
Also, using gamification for online advertising is proven to boost data driving, customer loyalty, brand awareness, user-generated content, online engagement, and revenue.
3. Chatbots
It's 2022 and the new breed of guests has 24/7 demands that hoteliers are scrambling to meet. With lesser staff due to the change in the nature of the business, chatbots are changing from a nice-to-have feature into a necessity. The percentage of hoteliers offering chatbots on their websites is expected to rise to 29.2 percent before the end of 2022, up from only 14.5 percent in 2019, according to the Stayntouch/NYU Tisch Center of Hospitality Report.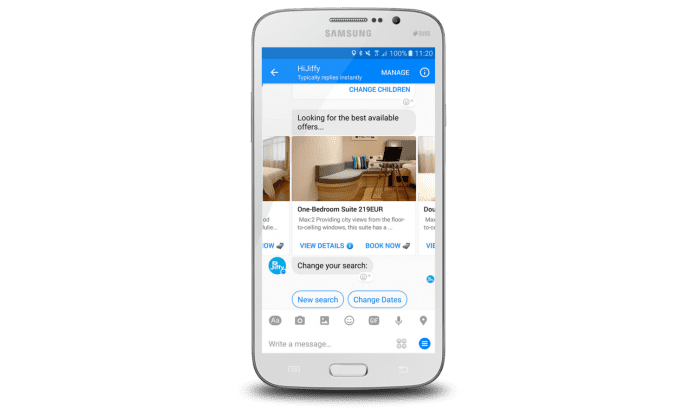 A chatbot is more or less a digital concierge, bringing the concierge desk right to the guests' screens. This means a 24/7 ability to engage users, answer their questions and fulfill their requests. Marriott International's Aloft Hotels created ChatBotlr, which allows guests to make requests from their smartphones, from extra towels to morning wake-up calls.
Hospitality companies might implement guest messaging applications via guests' own smartphones, such as Knowcross, Runtriz, Zingle, Guestware, or Beekeeper. They could also install voice assistants like Volara or Intelity in the room.
4. Going Contactless
One of the biggest changes to hit the travel industry is the perception of hygiene. Between reformed government guidelines and personal anxieties, hospitality companies cannot afford to fail to hit the mark.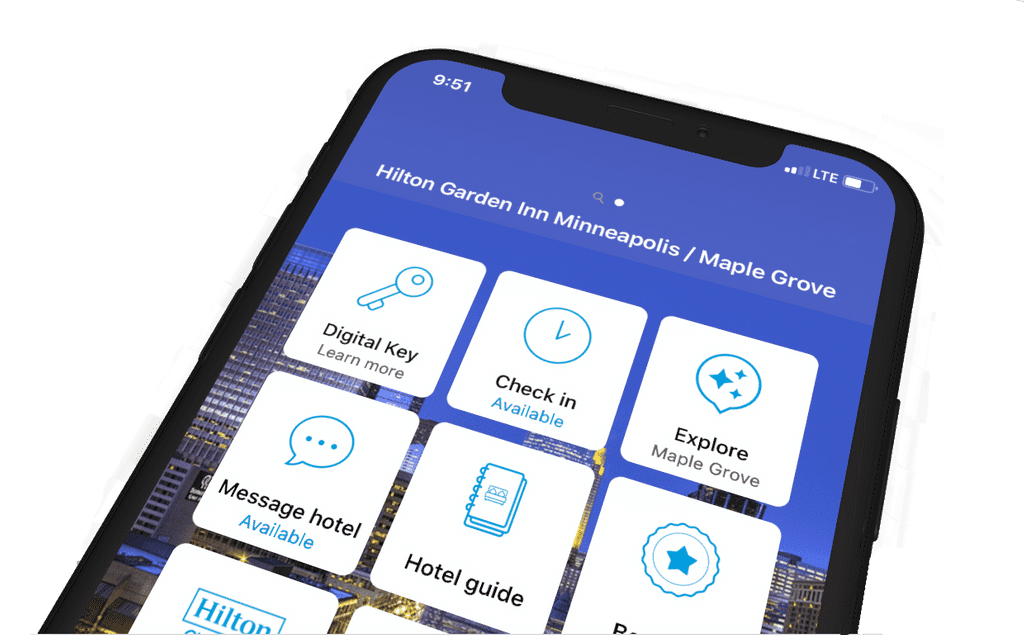 The adoption of contactless technology like self-check-in, in-room technology, mobile keys, and digital payments, increased by 66 percent during the pandemic, according to the Stayntouch/NYU Tisch Center of Hospitality Report. This number is expected to continue rising throughout 2022.
In the wake of a pandemic-derived labor shortage, many hospitality companies transitioned to contactless check-in/out to mitigate the effects of a reduction in staff - hygiene isn't the only reason hospitality companies are rushing to remove human contact from their service.
Post-pandemic, we can expect human-to-human contact services to be quickly traded for automated features such as digital/robot receptionists, facial scan check-in, voice control, robot delivery, and robot concierge assistants.
5. Location-based services
Travel today is all about customization and localized experiences, and hoteliers are in an unprecedented position to use location-based services to create them. By viewing a guest's location via smartphone, hospitality companies can offer more intuitive local recommendations; without requiring staff assistance, guests can instantly access local information, such as the nearest grocery store or the best bar in the area.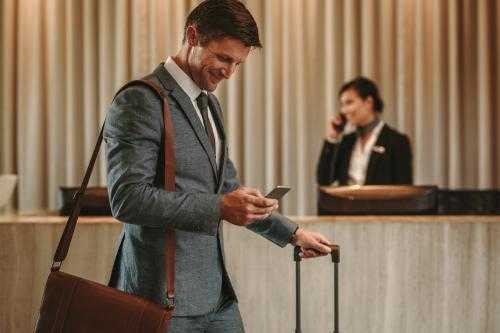 Using the guest's locations can also improve day-to-day marketing and guest satisfaction efforts. For example, staff can send special offers to guests' mobile devices when they're near a hotel restaurant or spa or bring water to a guest post-workout. Also, knowing staff locations means quicker response times for guests.
**6. IoT (Internet of Things)
As captured in the entirety of this write-up trends are moving toward efficiency, sustainability, and customization, IoT (Internet of Things) empower hoteliers to ensure that they are on top of things. When installed in a hotel room, IoT technology allows guests to personalize room settings like room temperature and lighting. They can even reduce energy consumption by automatically turning off the lights when no one is using the room.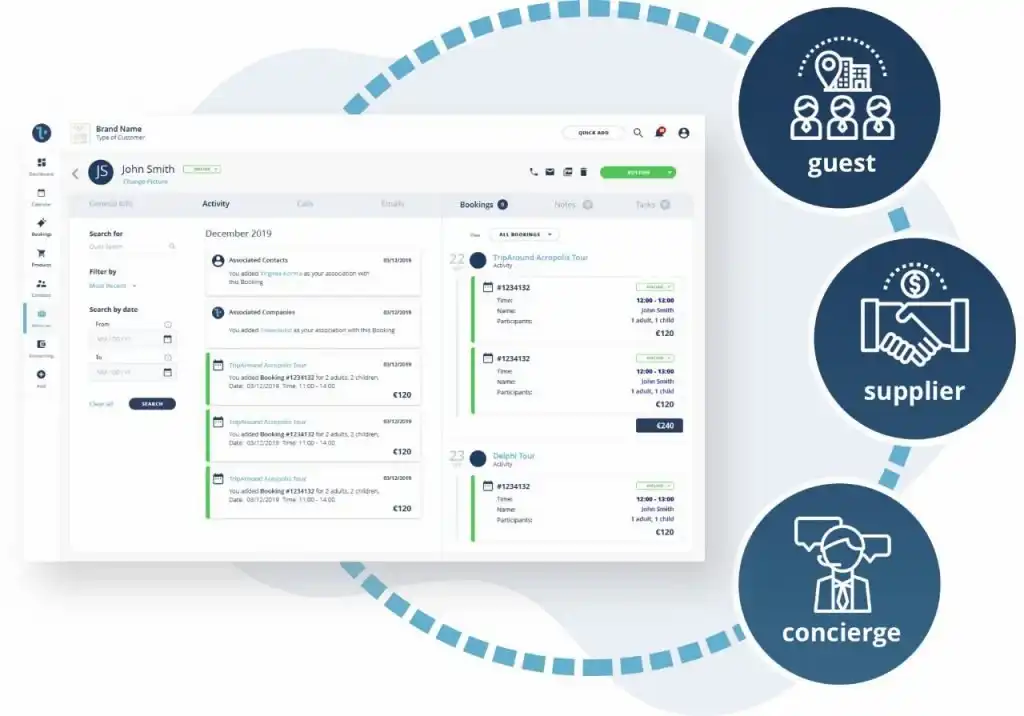 IoT allows hoteliers to not only tailor the experience to guests' needs but also anticipate them. Imagine coming home after a night out to a room set at 70 degrees, with the bedside lamp and aromatic diffuser already on. IoT can gather sophisticated data to create these intuitive spaces.
7. Social Listening
Guests have a lot to say about their experiences at hotels, but they don't always say it directly to the hoteliers. And in the world of hospitality, as word of mouth and online reviews are getting more influential every day, it's one of the reasons that more and more hotels have started investing in social listening tools. These tools allow hotels to be more sensitive to guests' wants, needs, desires, complaints, and more—and jump into the conversation if it makes sense. Some even let you keep an eye on the competition.
What the future holds for the hospitality industry The past few years have changed the landscape of the hospitality industry with last year being such a momentous year in history, the hospitality industry cannot expect a return to normal. Today's traveller demands modern conveniences such as contactless support, self-service, and risk-free travel. If hospitality companies want to keep up, technology will be key. Between gamified travel planning, VR tours, contactless service, chatbots, in-room IoT, and location-based services, it's a whole new world for hospitality players. But it's up to us to stay in the game by thoroughly embracing tech-enabled efficiency, customization and flexibility.
Interested in adopting digital concierge and other digital transformations to your organization? Visit here to schedule a meeting with our experts.